Discover more from The Watch
Reporting and commentary on civil liberties and the criminal justice system. Plus other stuff.
Over 15,000 subscribers
Roundup: Baton Rouge police kept a torture black site, local officials arrest critics and protesters, Texas prepares to execute a man convicted with disproven Shaken Baby Syndrome, . . . and 76 hams
Hi all! I'm Radley's intern, Peter Beck, here again for your criminal justice and civil liberties roundup.
Policing
---
The Watch is a reader-supported publication. If you find this work informative and valuable please consider becoming a paid subscriber.
---
Jails and prisons
Free speech and the First Amendment
Prosecutors
The Drug War
The Courts
Other issues
CORRECTION: This roundup has been edited to fix two editing errors. First, the post originally read that Wyoming's Stand Your Ground law shielded a police officer who killed a homeowner during an illegal search. The officer was actually protected by the state's self-defense common law. Second, this roundup originally stated that the Arkansas state trooper accused of stopping a man for driving too carefully is also facing an "ongoing" ACLU lawsuit. The claim against the trooper in that case was resolved in 2015 with a jury verdict in favor of the trooper, though the county where the incident took place settled a claim against another officer involved for $225,000.
Today in dog history:
Meet Fiona, the newest addition to the Balko-Segura pack: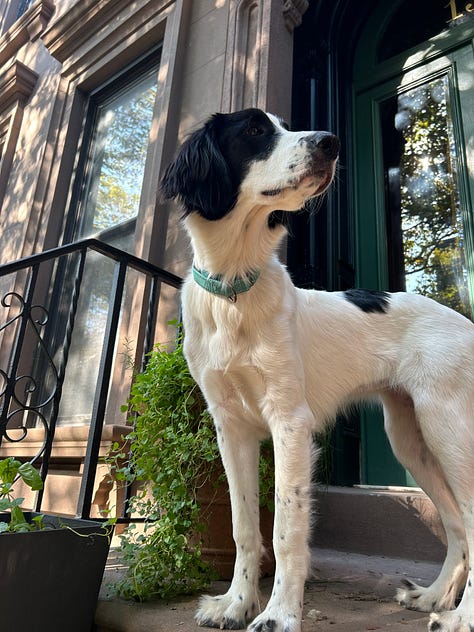 Photo:
Seward, Alaska
---